Our General Store is fully stocked with all your needs. We are serving homemade breakfast and lunch featuring homemade subs and salads from the deli.  For the sweet tooth lovers, we have soft and hard ice cream (Turkey Hill and Hershey products).  We have assorted dairy products and beverages too (ice cold beer and soda) or ice for the cooler!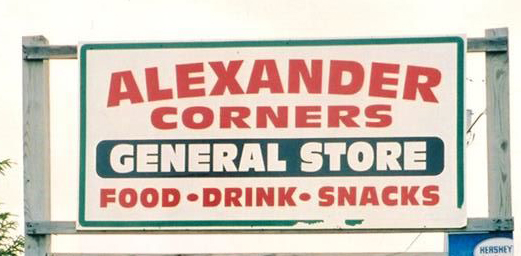 We have all your camping needs too:
Propane Exchange
Charcoal
Camping Supplies
Fishing Worms
Firewood
And don't worry about parking – we  have the largest parking lot in the area equipped to hold RV's and trucks of all sizes.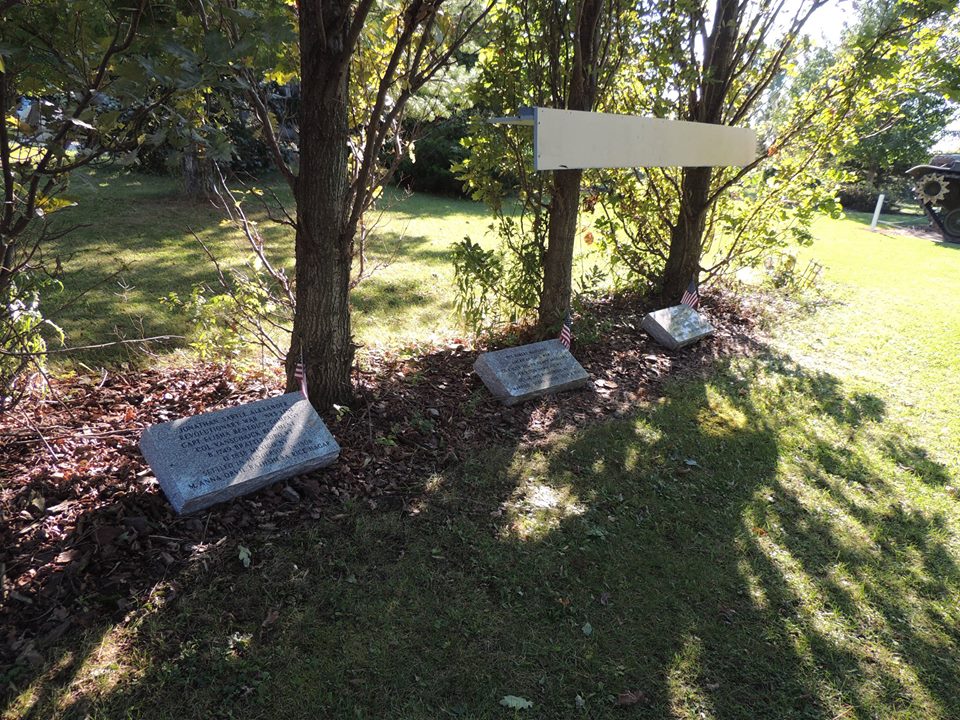 This photo from the gardens next to the store show memorial stones for Jonathan S. Alexander, Robert Maitland and John Stratton.
The last two were grandfathers, Robert also does not have a stone, his burial site not known, and John was killed at the Battle of Gettysburg, leaving behind 10 children… and is buried in the New York Section at the National Cemetery, Gettysburg.
Both lived in Henderson at the time of their enlistment. Every Soldier deserves a memorial marker…. Alexander Corners General Store, the memorial and Rhodes Greenhouses all are on the original farm property of Oliver Bates, another Revolutionary War soldier, and his son Cyrus Bates, the stone house, south of the store is on the state and national register of historic sites.